YOUR SAFETY IS OUR #1 PRIORITY
When you need the best protective services, you can always count on BLACK ICE SAFETY services. We can meet all of your security needs!!! Contact us for a quote or more information about our private security professionals for hire at 419-810-8125
VISION - To provide safety and security to all
MISSION – To protect you and what matters most
CORE VALUE – To partner with our customers and be their safety solution while making sure they are satisfied and keep coming back.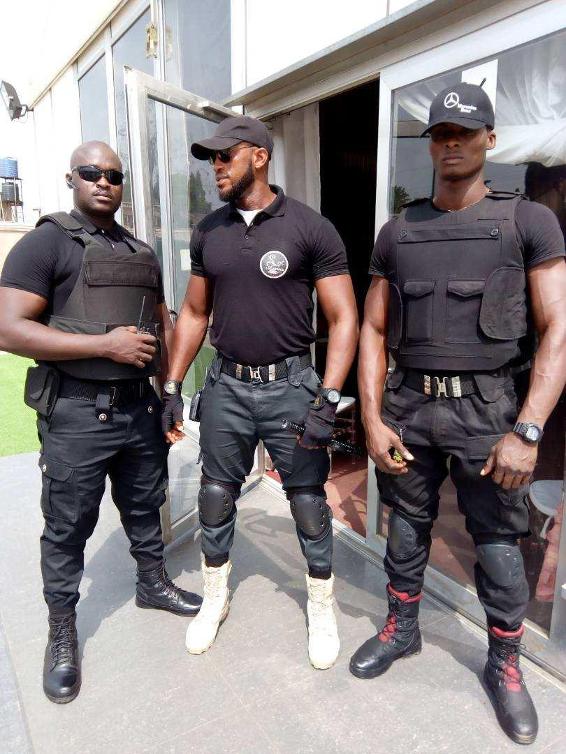 CORPORATE
Terminations, Shareholder Meetings, Conventions, Trade Shows, Executive Protection, Workplace Violence Protection, Loss Prevention, Facility / Building Security, Corporate Retreats, Labor Disputes
private
Estate Security, Movie Sets, Special Events, Fund Raisers, Weddings, Parties, Reunions Personal Protection (Body Guard), Homeowners Associations, Armed Escorts, Airport Meet, Bouncers
who we are
about our company
Black Ice Security & Safety, excels in tailoring specific security details for every possible security requirement. You will receive licensed, experienced professional security personnel when and where you need them. Whether you require security for short or long-term assignments, we will tailor the right security detail to meet your safety, security and budget.
With years of experience providing security services, we make sure to bring the finest and most qualified staff to secure and protect your events and or property. We are one of Nigeria's leading private security contractors, based in Lagos we provide a multitude of services to government agencies, corporations, entertainment events, private individuals and non-government organizations.

Black Ice Security & Safety has many methods of delivering and providing the best private security services Nigeria has to offer. We consult with new and returning clients, so we can identify anything that could pose as a safety concern. As we become more familiar with you and your organization, we can apply and use our experience to perfectly match your needs.
With our skills and experience Black Ice can easily adapt to almost any security situation.
Security Services
A list of the private security services we offer here in Nigeria include the following:
• Security guard
• Crowd control security services – Black Ice knows that the best and safest approach to crowd control. Our security officers ensure things run nice and smoothly, all security risks are addressed quickly and handled properly, or avoided all together.
• Event, function, and venue security – Our security guard staff have the knowledge and experience to precisely watch and control events, functions, parties, or venues that serve alcoholic drinks. Our security presence at your next private/public event, function, party, or venue event will ensure everybody has a great time without any disruptive behavior.
Bodyguard Services
For clients who need close protection, monitoring, or constant security, will find Black Ice's bodyguard services very useful.
Black Ice Security & Safety has several years' operating experience ensuring the highest quality private security services.
Our crowd control services include, but are not limited to, the following:
• Guest list and invitation checks.
• ID checks.
• Perimeter observation
• Communication with local authorities to quickly and effectively respond to events.
• Crowd control solutions based upon the client's specific requirements.

Our Commitment to you
Our commitment to our client is to provide the highest quality security service. We use our many years of experience to ensure you get the personalized and close attention you require.
We ensure you'll be given the greatest respect and all information shared with us is strictly confidentiality. We will always have your best interests' in mind.
Furthermore, we'd be happy to help you find the best solution for your security needs. Contact us Today!
satisfaction
guaranteed
We take the worry out of protecting the people, properties, and assets that matter most, and we do it with the promise that you will always be assured of the strictest standards of every step we take. We will earn your trust by providing you with the best security, the best people, and the best service around.
Relax
enjoy
feel safe
be safe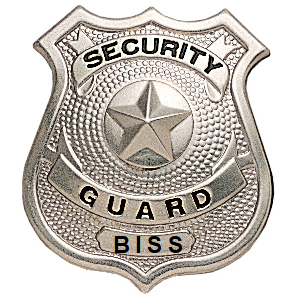 "Black Ice Safety and Security understands how important the safety of me and my family are. Weather we are traveling or just have a special event to attend. We can always count on them to be kept safe. " ….….. Father
Achojoh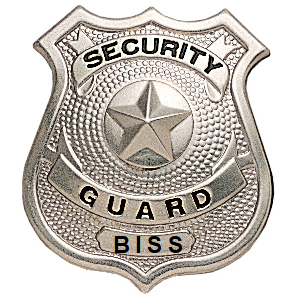 "My businesses is my life. I have worked hard and put my heart and soul into becoming successful. Knowing I can depend on Black Ice Safety & Security to help me run things smoothly and professional has been a key to my success. …….. Business Owner
Osa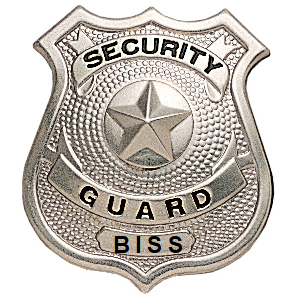 "I can't thank Black Ice Safety & Security enough. Not only did they mange to do an excellent job with the security, they were also very professional and our guest were quite impressed with the level of service they gave us. " ……. Wedding Bride
Ayodeji
Address
Lagos, Nigeria
contact us
+1 (419) 810 8125
oviahnosa@aol.com
follow us
working hours
Available for you
24/7
Security Service, Kebbi State, Security Service, Kebbi State, Security Service, Sokoto State, Security Service, Kogi State, Security Service, Kwara State, Security Service, Benue State, Security Service, Kwara State, Security Service, Lagos State, Security Service, Nasarawa State, Security Service, Plateau State, Security Service, Niger State, Security Service, North-Western State, Security Service, Ogun State, Security Service, Western State, Security Service, Ondo State, Security Service, Western State, Security Service, Osun State, Security Service, Oyo State, Security Service, Western State, Security Service, Plateau State, Security Service, Benue-Plateau State, Security Service, Rivers State, Security Service, Eastern Region, Security Service, Sokoto State, Security Service, North-Western State, Security Service, Taraba State, Security Service, Gongola State, Security Service, Yobe State, Security Service, Borno State, Security Service, Zamfara State, Security Service, Sokoto State, Security Service, Abuja Federal Capital Territory, Security Service, Benue-Plateau, Security Service, North-Central, Security Service, North-Western States, Security Service, Abia State, Security Service, Abia State, Security Service, Imo State, Security Service, Adamawa State, Security Service, Gongola State, Security Service, Akwa Ibom State, Security Service, Cross River State, Security Service, Anambra State, Security Service, Anambra State, Security Service, Bauchi State, Security Service, North-Eastern State, Security Service, Bayelsa State, Security Service, Rivers State, Security Service, Benue State, Security Service, Benue-Plateau State, Security Service, Borno State, Security Service, North-Eastern State, Security Service, Cross River State, Security Service, Delta State, Security Service, Bendel State, Security Service, Ebonyi State, Security Service, Enugu State, Security Service, Abia State, Security Service, Edo State, Security Service, Bendel State, Security Service, Ekiti State, Security Service, Ondo State, Security Service, Enugu State, Security Service, Anambra State, Security Service, Gombe State, Security Service, Bauchi State, Security Service, Imo State, Security Service, East Central State, Security Service, Jigawa State, Security Service, Kano State, Security Service, Kaduna State, Security Service, Kano State, Security Service, Northern Region, Security Service, Katsina State, Security Service, Kaduna State, Contact, Name, Companies, Guard, Surveillance, background check, risk management, risk assessment, Nigeria security services, security services, Nigeria security guard services, security guard services, security guards, Nigeria security guards, security officers, guard dogs, police dogs, security dogs, k9, industrial security, security services, security guards, security guard services, armed, armed security, armed security guard, security guard job, security guard employments, security officer job, officer security, security escort, private security, bodyguard, event security, wedding security, funeral security, night club security,
© Copyright Black Ice Safety Nigeria